I understand that it is way too early to make a prediction about antler growth for this season but I have made a couple of observations that I feel are worth sharing. For the record the past two summers I have shared observations/predictions that proved to be right on the money.
In the summer of 2018 I predicted a lot of giant bucks would be taken and many deer hunters would kill the biggest buck of their life. I based this prediction on my game camera observations over several counties in my home state of Illinois. I was just getting a lot more photos of bucks over 170" than I normally do. That prediction was spot-on and in fact the world record non-typical was killed not far from my central Illinois home that fall.
In the summer of 2019 I observed that a lot of the mature bucks that I had been keeping tabs on had disappeared even though I knew they were still alive weeks after hunting season had ended. I suspected that the cold wet spring that seemed to drag on forever had played a role in the disappearance of these bucks. After I shared my observation via social media, a number of other hunters slowly came forward and noted that they also had mature bucks disappear that they know survived the previous hunting season. By mid-summer I predicted that 2019 would be a down year for big bucks and many of us believe that this was indeed the case. By the way, those bucks that disappeared never did return and by this point I am sure they died from unknown causes.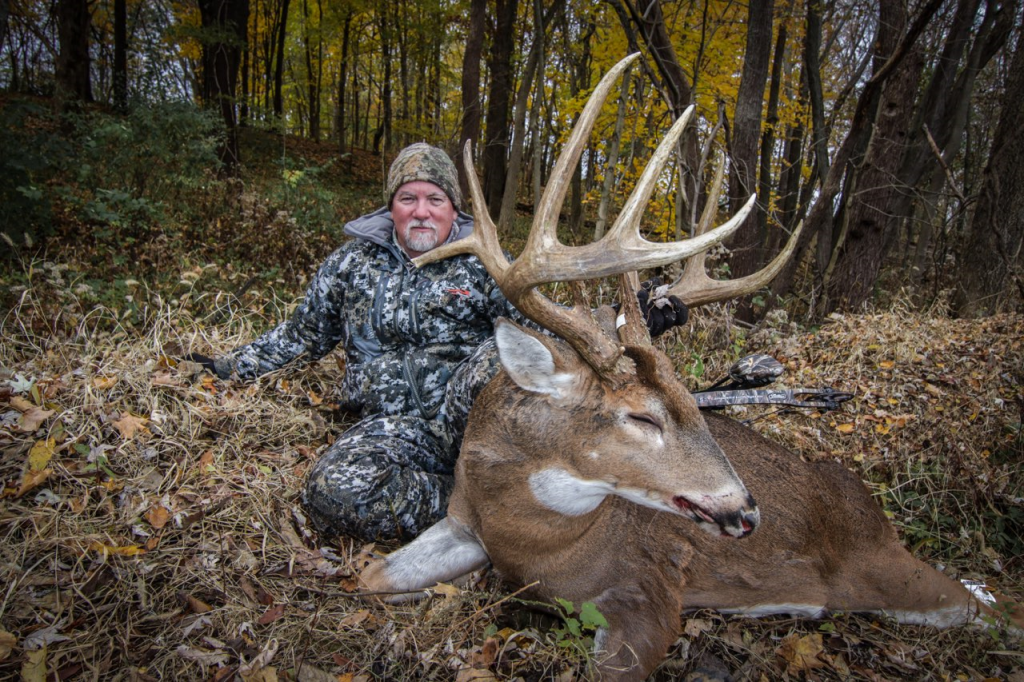 2019 wasnt a banner year for monster bucks but I did manage to take bucks on back-to-back days that were both just shy of 170″. Will 2020 be a year when giant bucks are much more common?
So here I sit in the first week of April 2020 with two glaring observations that have me very optimistic for 2020. First of all last winter was as mild as any I remember in much of the Midwest. I am not sure the ground ever froze solid enough that one could drive a truck across a muddy field without busting through the thin layer of frozen top-soil. As I pulled the last of my cameras recently I noticed that the bucks were in better body condition than I ever remember seeing at this time of year. I attribute this to the mild weather and the fact that many of these bucks had access to quality food throughout most of the winter. Numerous Real World Wildlife Products customers told me their soybean plots lasted a lot longer than they normally do as the deer were spending more time on green food sources which they typically do when temperatures are warmer than normal. This was the first time this has happened.
Having bucks enter the spring in great body condition is enough to get excited about but there is more. As I sit typing this on the evening of April 3, I can look outside across the countryside and see multiple tractors at work as the planting season is underway for the local farmers. This means that within a week to ten days the deer around here are going to be dining on those nutrient dense crops that are just starting to grow. In fact by mid-April the deer around here are going to be eating higher-quality food sources that they were on June 1 of last year.
I am not yet ready to declare 2020 a banner year for giant bucks but I can tell you that it has been a long long time since the bucks in my area are off to the start they have this season. I will be making more blog reports throughout the antler growth cycle so be sure to "like" and "follow" my facebook page "Don Higgins/Higgins Outdoors" for more detailed reports. You can also listen to my podcast "Chasing Giants with Don Higgins" where co-host Terry Peer and I will discuss what we are seeing in the deer woods all year long.