Since tagging 2 bucks that totaled 400″ on back-to-back hunts last October I have been asked countless times how I will ever top that and what my goal will be for next season. I know that I will never top last seasons unbelievable week in mid-October so that blessing will never factor in to the goals I set  or bucks I target in the future. In all honesty my goals wont change much although my approach to chasing giant whitetails is going to be a bit different moving forward.
My goal for 2018 will be to diligently search for the biggest bucks I can find and then make harvest decisions based on a few factors such as the bucks age and if I think he has the potential to get much bigger. Just like before, I wont target a 180″ buck that I think has the potential to be 200″ but I also may kill a smaller buck that I dont believe has the potential to ever be special. To be honest, at this point I do not have a specific buck in mind to target in 2018 but then again it is still spring and a lot can happen between now and  October when season opens.
There is one thing that is going to change and that is my approach to finding and hunting big mature bucks. I am going to be covering a lot more area and getting into new territory as I search for the biggest bucks I can find. In the past I had several properties that I would monitor and put a lot of work into maintaining several dozen treestands and food plots in the hopes that a good buck would show up. That is a lot of work and often I hung stands that I never hunted as I waited for a shooter buck to be on the property.
With my new approach I am going to cover a lot more territory with game cameras, scouting and even hunting from observation stands but I am going to save the work of hanging treestands on many of these properties until I find a shooter buck. I will however maintain my old approach on all the old properties, I am just not going to limit myself to just those properties but will always be looking for new opportunities.
While I do not yet have my eye on any specific buck for 2018, there are several that I know are still alive and will be watching and I am currently tracking down leads on several other rumored giants as well. Here are a few bucks that I look forward to getting photos of this summer. These bucks will all be at least 5 1/2 years old next fall and to the best of my knowledge all are still alive right now. Hopefully at least one of them will put on several more inches of antler. Some of these bucks I feel very confident I could kill and others would be a whole lot tougher.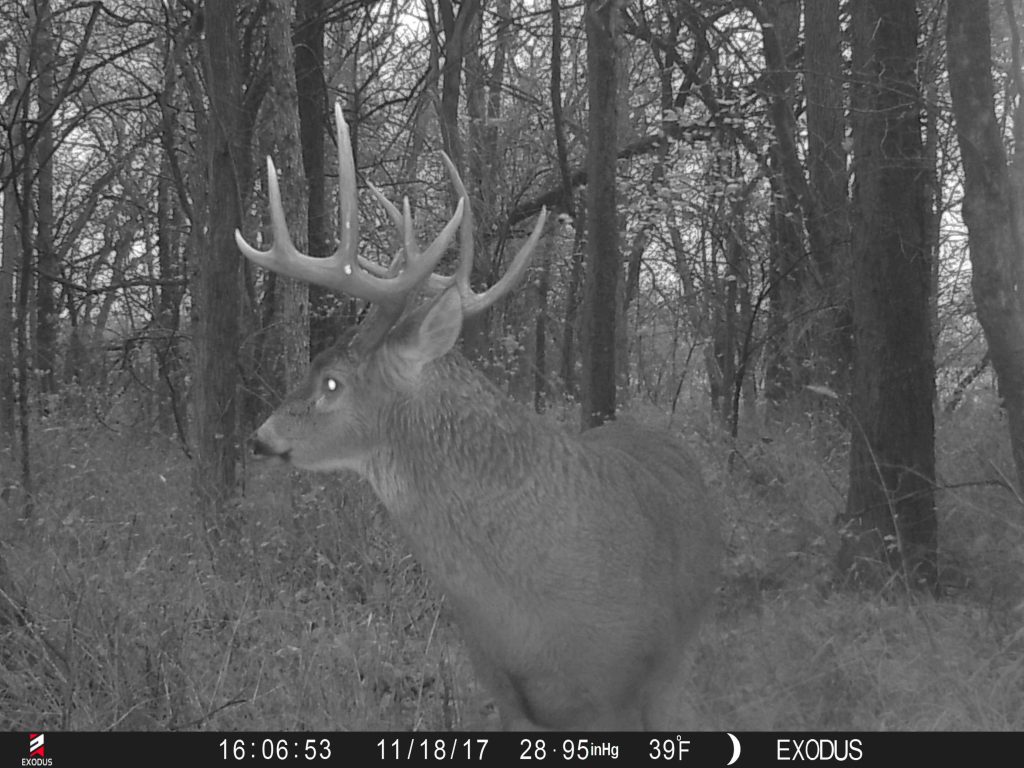 I have the last 2 sets of shed antlers from this buck, He will be 5 1/2 years old this fall.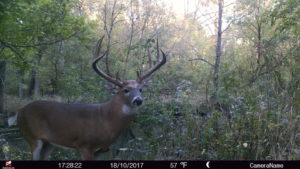 This giant 8-pointer has an impressively big frame but I doubt if I ever put any effort into killing him.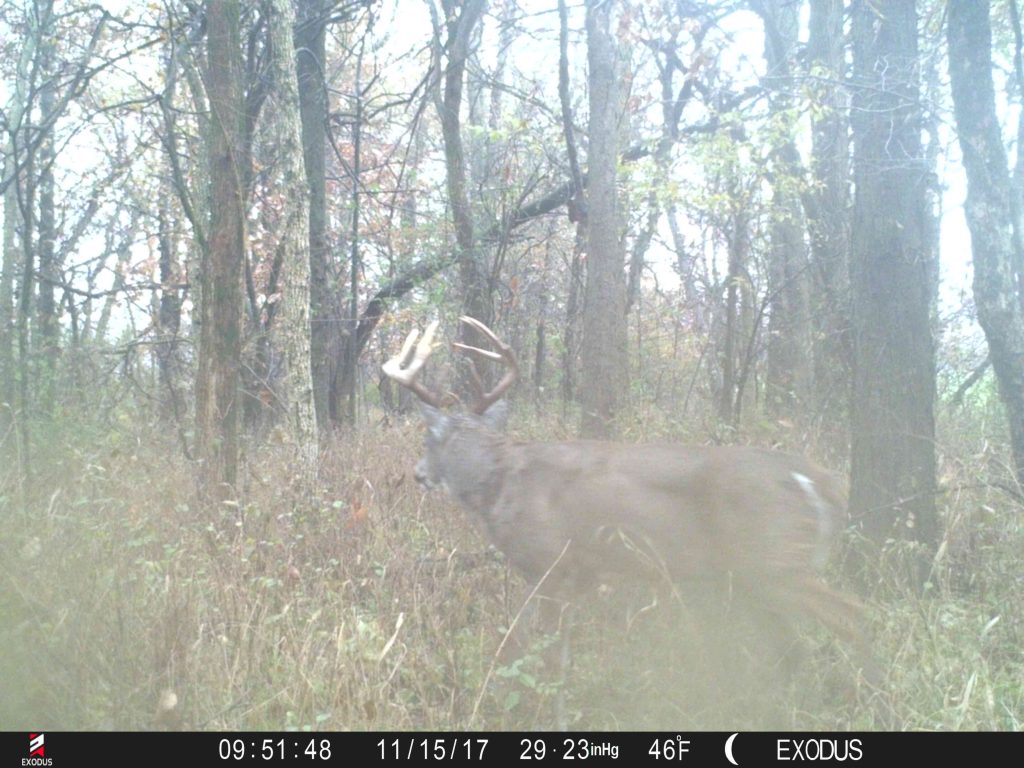 This buck will be 5 1/2 years old this fall. His mass is as good as any wild buck I have ever seen and he had 13 points last year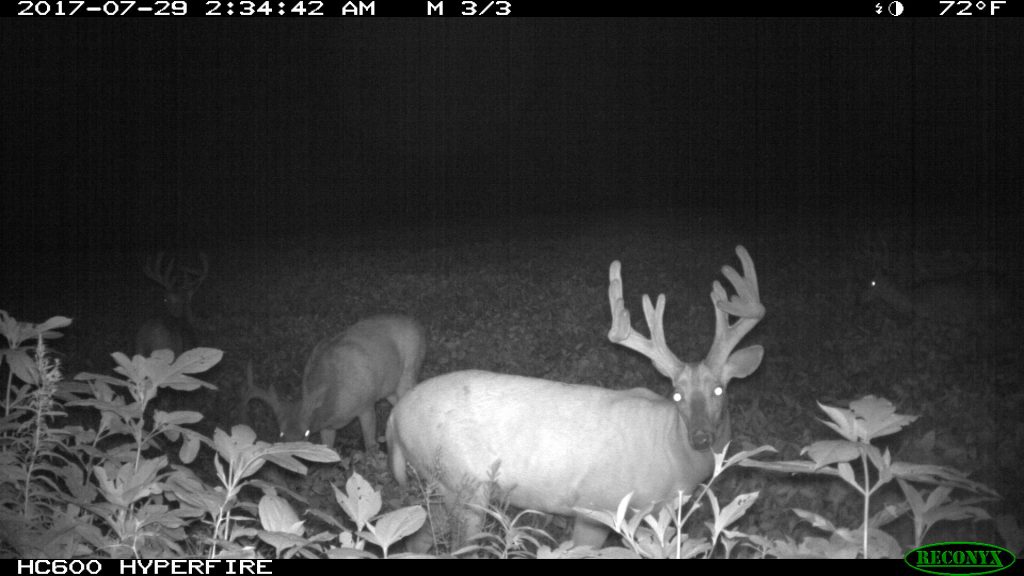 This is the only living buck that I have named. I have high hopes for "Mr Brows" and this photo doesnt do him justice. He will be a tough one to kill however.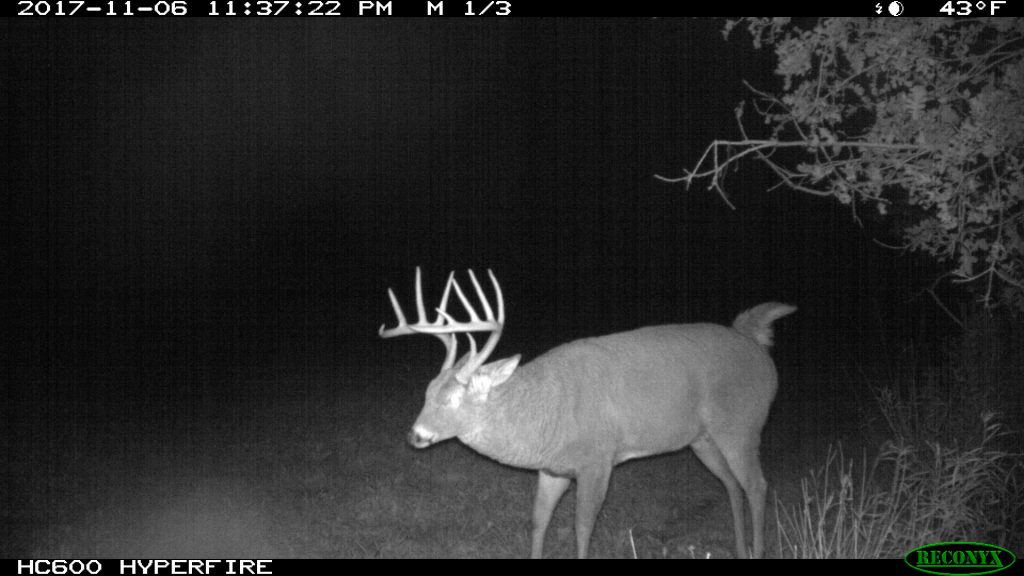 This 5×6 buck will be 5 1/2 years old this fall. I am hoping he adds a tine and and about 30″ to become a giant 6×6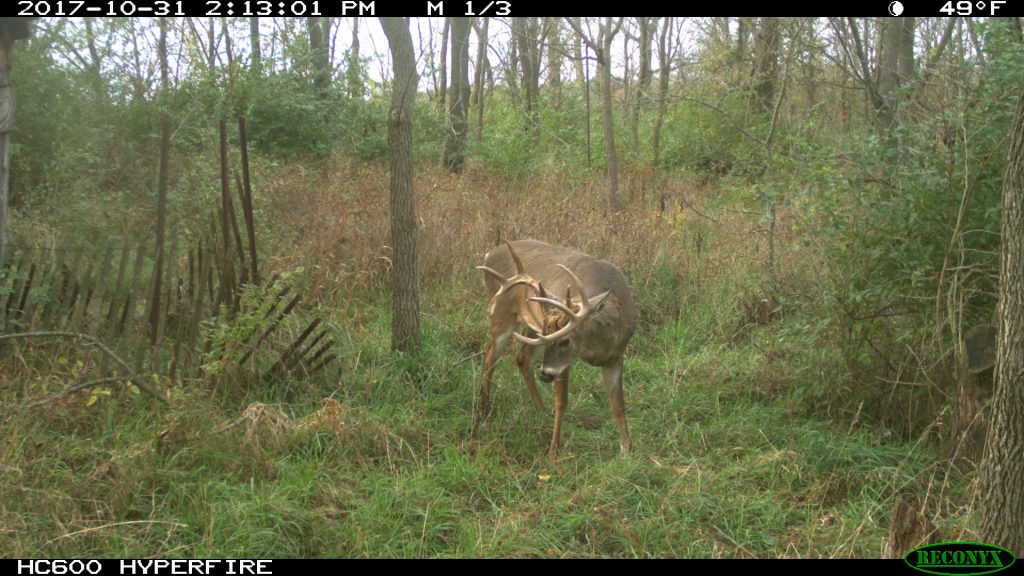 This buck spends his summers a couple of miles from where he spends the fall but I have plenty of photos of him in both locations. He wont be easy to kill however