A little over a week ago I was blessed to attached my first Illinois buck tag to an old warrior that I knew very well, a 6 1/2 year old buck I call "The Fork-Tined Buck". He was a buck that I had a lot of history with. Lets take a look back at the years of this bucks life through a series of photos.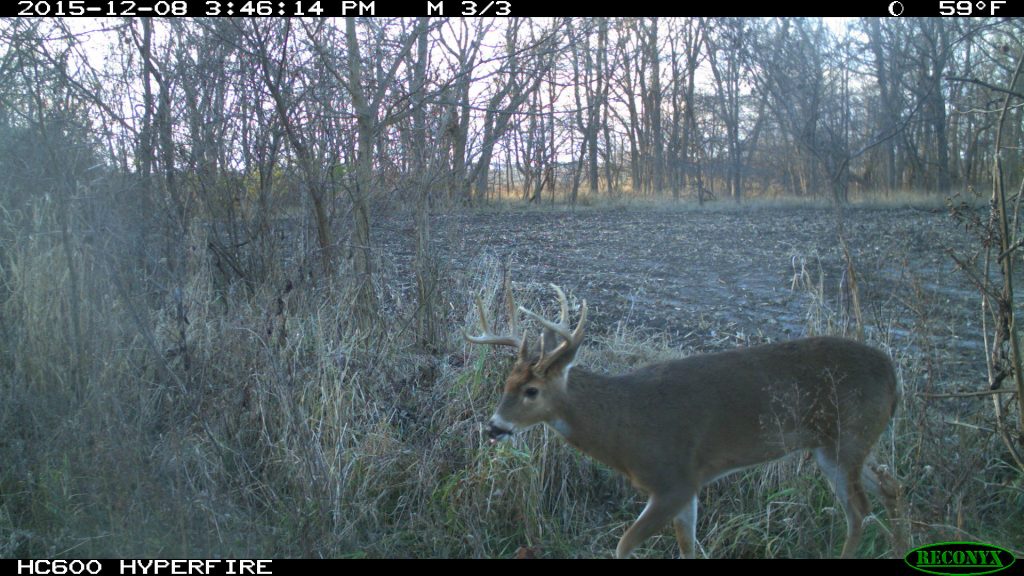 This buck first caught my eye back in 2015 when he was a better than average 2 1/2 year old.
As a 3 1/2 year old in 2016 he made a nice jump in antler growth and appeared to be a buck with the potential to be really special one day. I was able to find both sheds from this rack the following spring.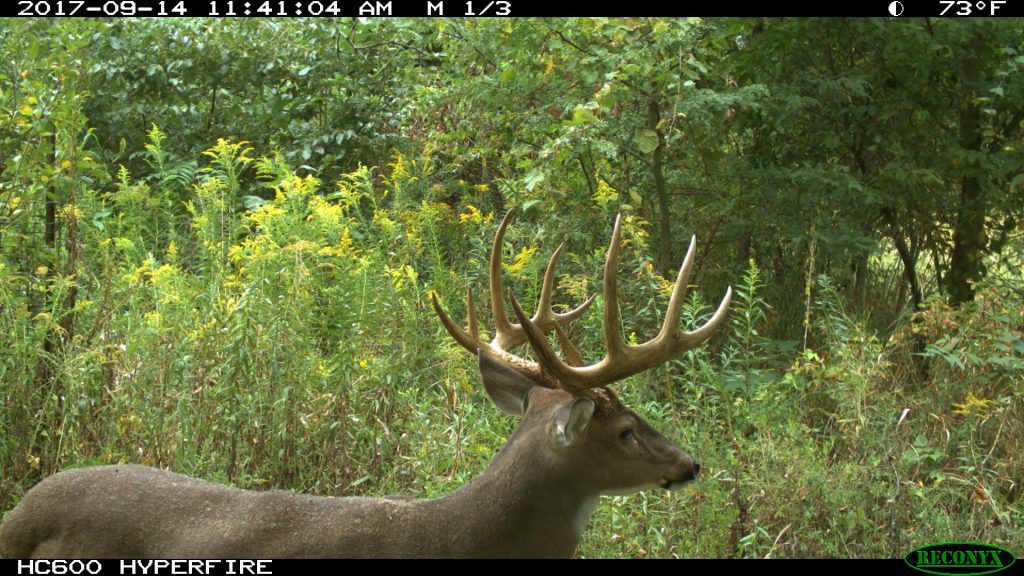 In 2017 the fork-tine buck was 4 1/2 years old and earned his name by having a forked G-2 for the second year in a row. My good friend Al Foster found both of these sheds the next spring. FYI – this was the year I shot the bucks I called Smokey and Trump.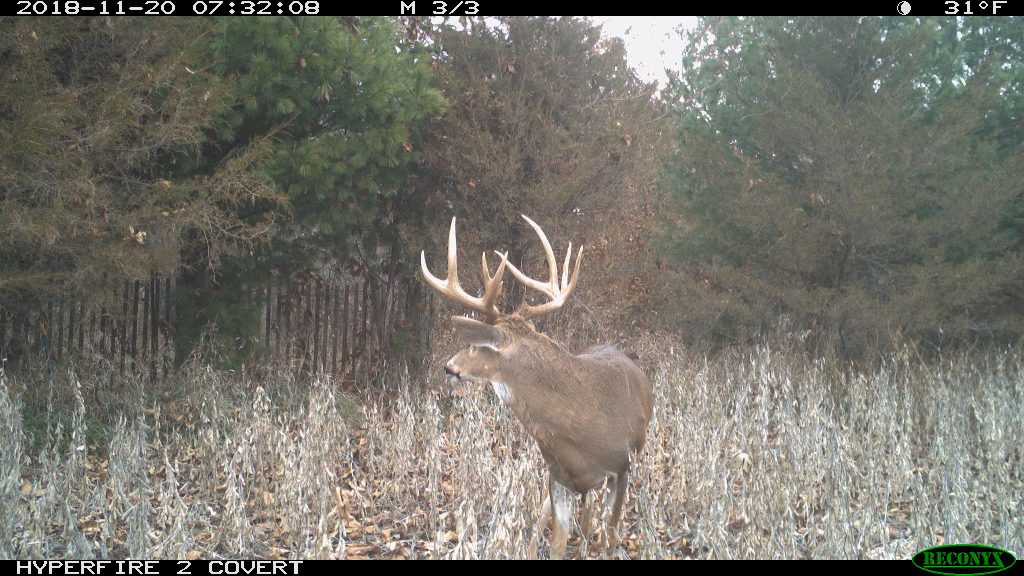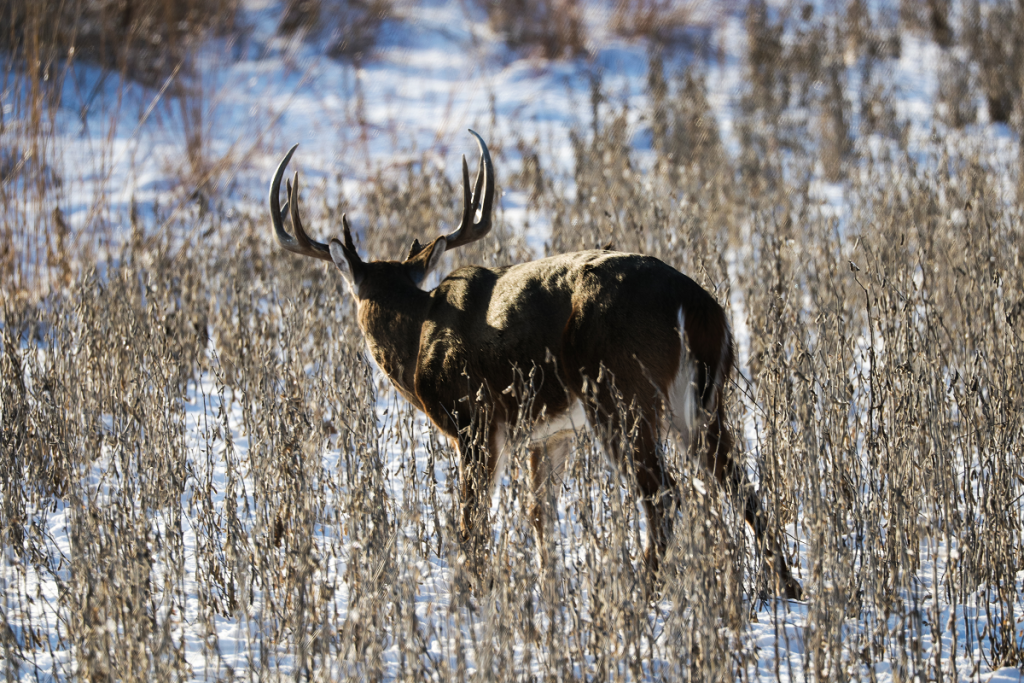 When the fork-tined buck was 5 1/2 years old his rack was basically that of a giant 4×4 with forked G-2 tines. I found one of these antlers the next spring and he would have scored in the low 170s. The real story of this season though was that he broke one of his rear legs about 6″ above the hoof during the rut. When this photo of him in the Real World soybeans was taken by Kyle Heuerman in the late season, the buck was hobbled-up pretty good. In fact Terry Peer and I debated about shooting him because we weren't sure he would live. We rolled the dice and the old boy made it. Keep in mind that I did not tag a buck at all this season but could have easily shot the fork-tined buck as well as other very nice bucks. For me the chase has become much more important than the kill.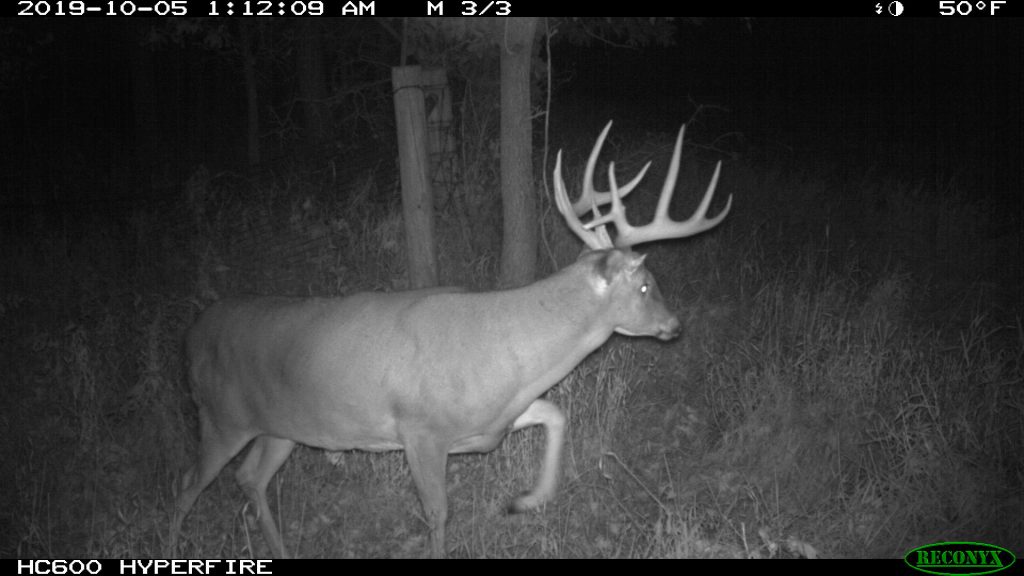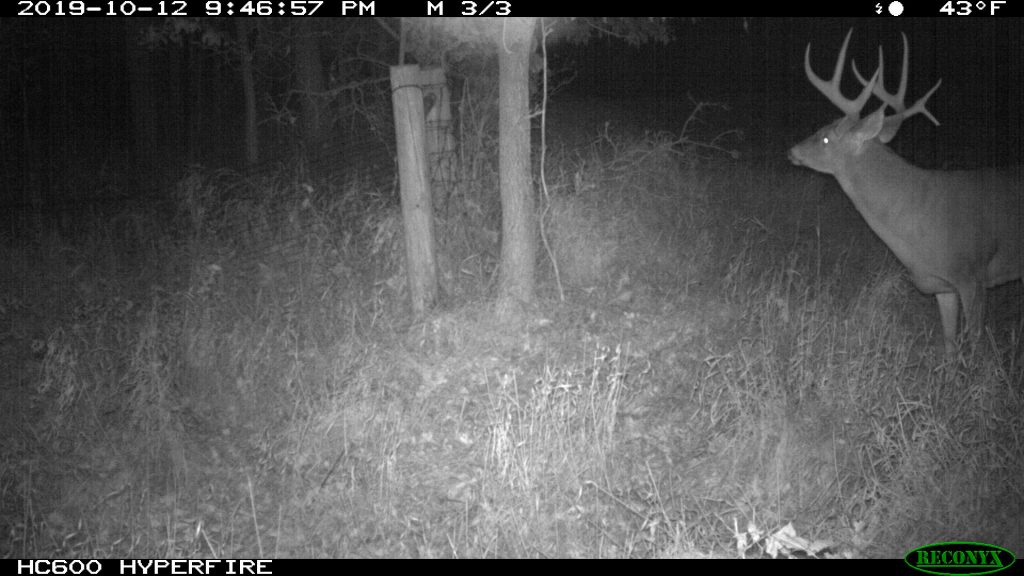 These trail camera photos show the fork-tined buck about a month before I shot him. His leg injury clearly affected his antler growth on one side of his rack. His final rack gross scored a very respectable 167″, a little smaller than his previous rack. While the fork-tined buck is far from my biggest, he epitomizes what I love to do as a whitetail hunter – find a promising young buck and follow him for years before finally setting my sites on him when he is fully mature. THAT, my friends, is whitetail hunting's biggest challenge.